Being a food junkie that i am, i always like to check out new places to eat. Walking from Mega A to B back and forth looking for the perfect outfit to wear on an event made me even more hungry. As I walked thru Megamall atrium. Holy Cow! I saw this restaurant named after the expression I uttered. It offered a western-feel ambiance that made wanna watch this 1952 movie High Noon when I get home. The resto offered mainly steak to which you can choose how its served - well done, medium or rare. The key to enjoying a good meal in a newly found resto is to ask their "best sellers". But since it was just 10 am, the resto is still preparing for lunch. So I only ordered what is ready to serve rather than letting my hungry stomach wait for another 30 minutes.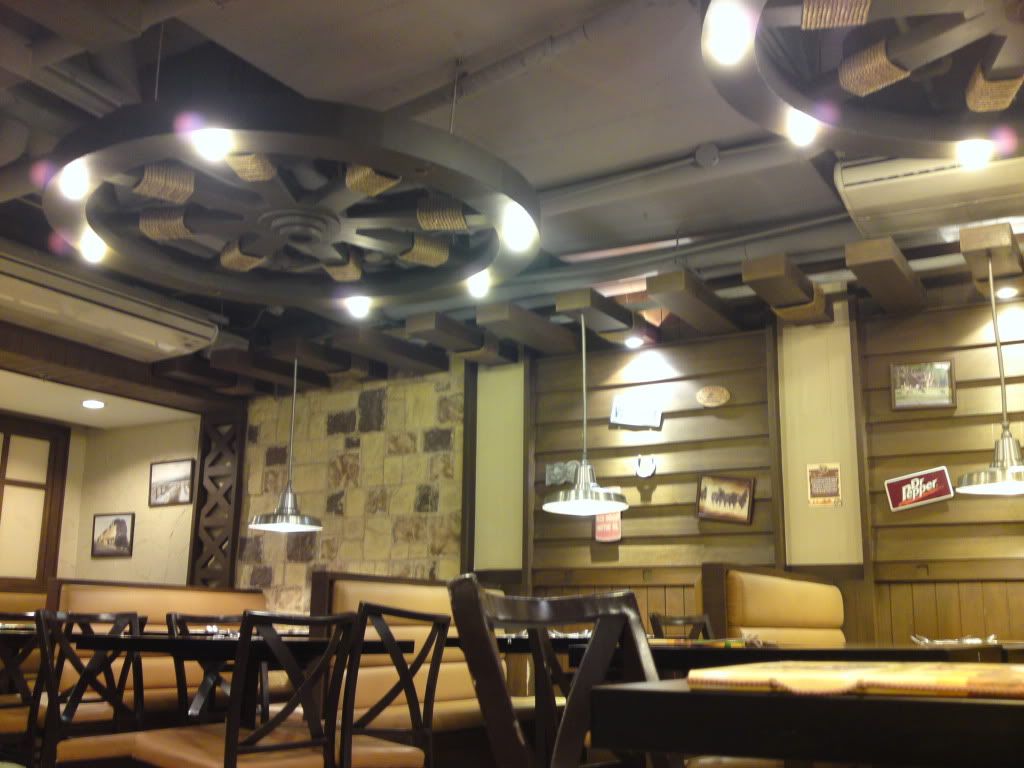 (check out their menu below)
Here's what we had: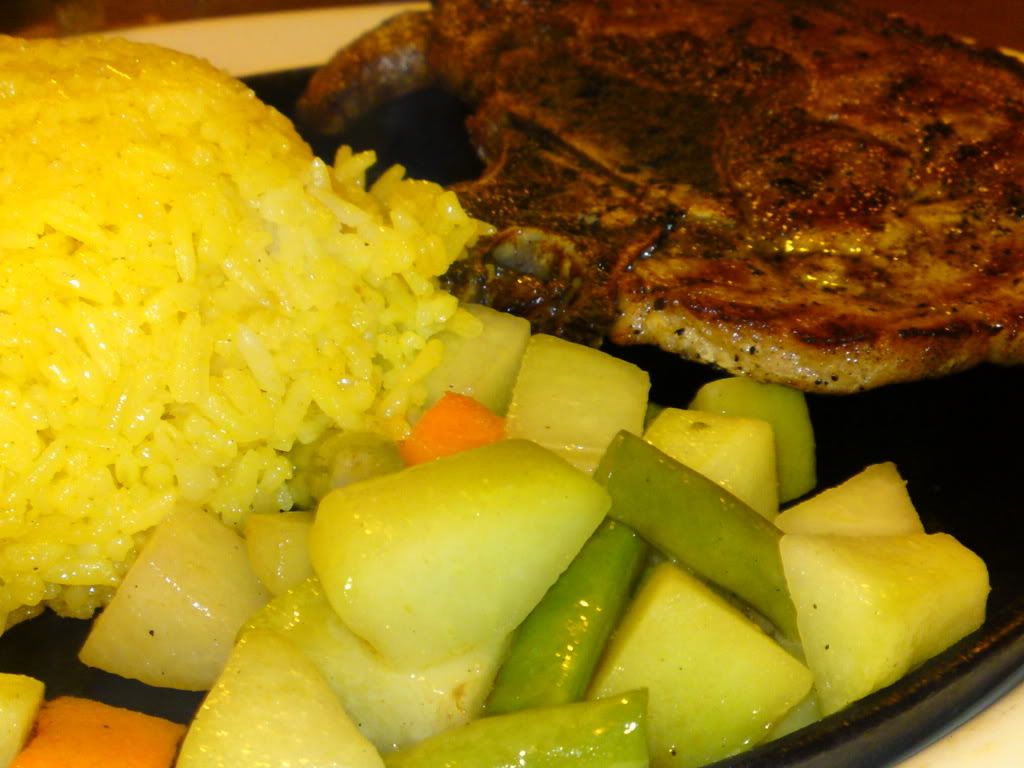 Lonestar Grilled Pork Chop P265
Two pieces tender pork chop delicately marinated and grilled. Served with gravy. Undeniably flavorful. First-class. First-rate!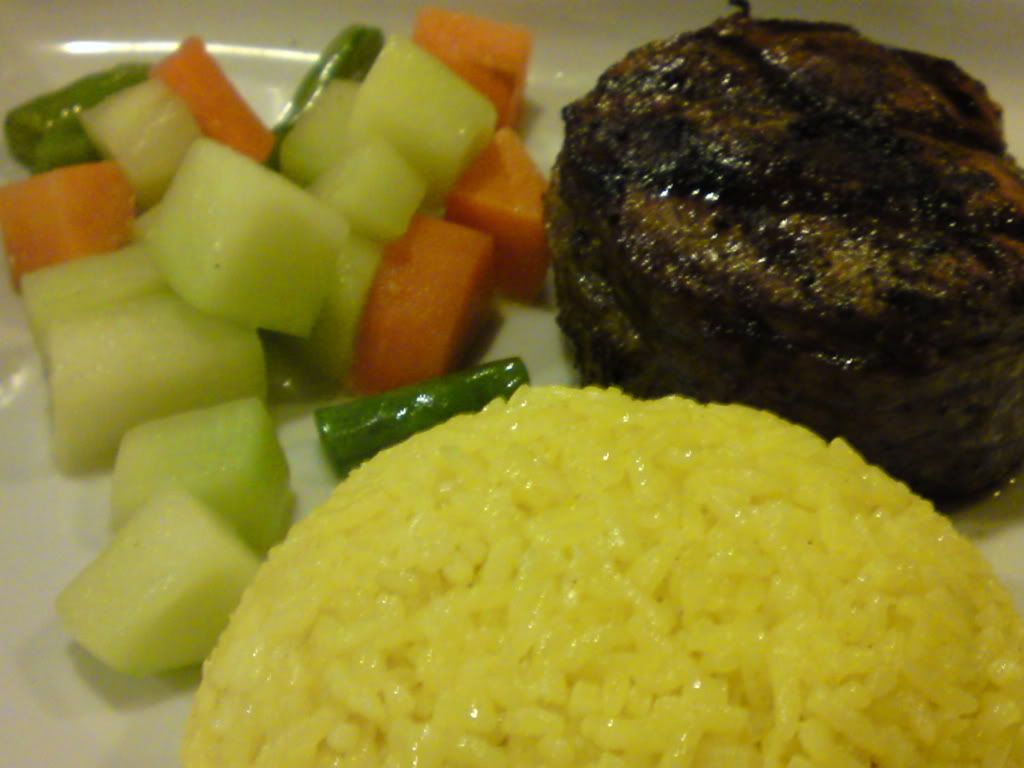 Fillet Mignon Steak [5 oz] P290
An ultimate dish made from the most tender cut of beef that is mouth feeding. Rounded with bacon, flavored with scrumptious marinade and spices for a perfect taste good dining!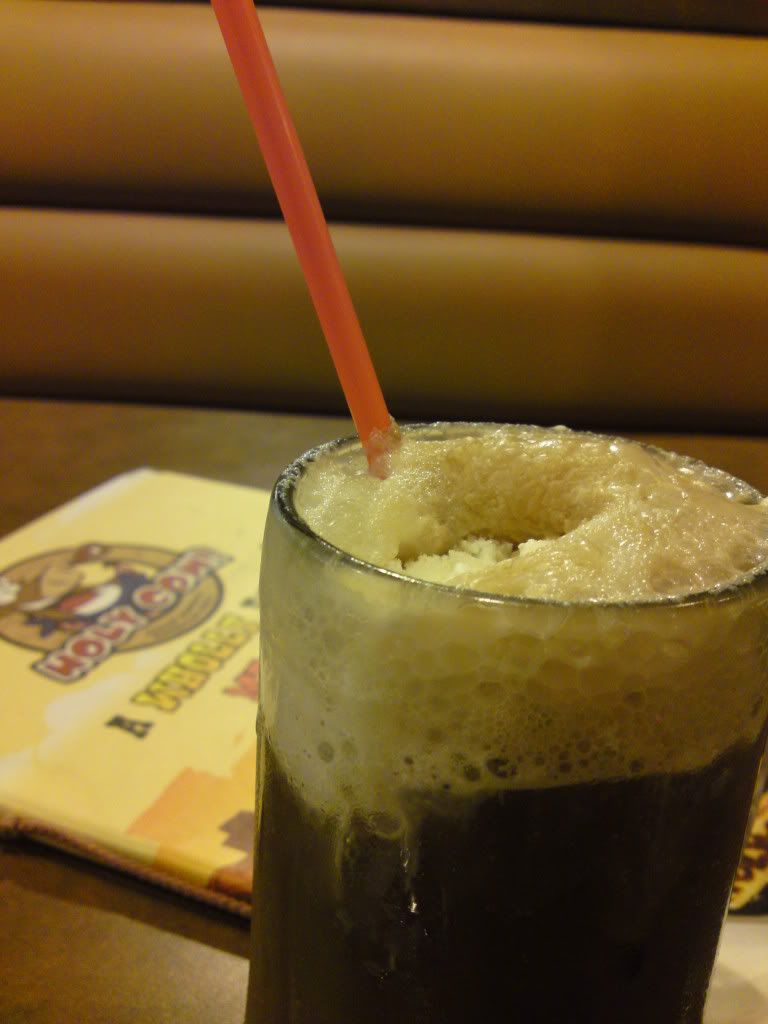 To top it all, I strongly recommend Root Beer Float P85 as your beverage.
Holy Cow's Best Sellers Menu Page